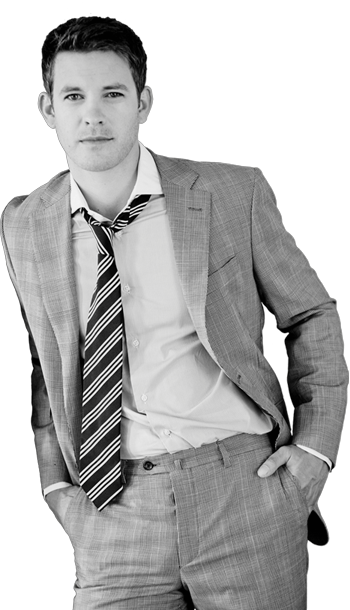 Biography
Actor, Producer, and Podcaster Bryce Johnson is always looking for his next adventure, whether acting in film and television, voicing characters, podcasting or hunting down the elusive creature known as Bigfoot, Bryce Johnson is forging new paths in the entertainment industry.
Born in Reno, Bryce spent his schooling days in Denver where he caught the acting bug after seeing his older brother Brendon perform in his high school musical, South Pacific. After a brief move to Iowa with his mom and younger brother Brett, he packed his car and headed to Hollywood to attend The American Academy of Dramatic Arts.
Once in Hollywood, his big break came in 1999 when he was cast in Ryan Murphy's freshman creation Popular as sensitive jock Josh Ford. The show endeared itself to fans and critics alike. After only two short years it amassed a cult following and won multiple awards, including 'Choice Breakout Show' at the Teen Choice Awards.
Bryce went on to guest star in a number of television's top shows, including Dawson's Creek, Gilmore Girls, and seasoned dramas like Nip/Tuck, Without A Trace, The Mentalist, C.S.I., N.C.I.S., Code Black, The Good Doctor, and many, many more.
Drawn to challenging roles and unconventional stories, Bryce starred in the Sundance hits Harry and Max, written and directed by Sundance veteran Chris Munch, and Sleeping Dogs Lie by Sundance newcomer Bobcat Goldthwait. Bryce and Bobcat have continued working together with Bryce starring in two more of Goldthwait's films, God Bless America and Willow Creek. Other memorable roles include Officer Billy Pierce in MTV's Death Valley, Voicing the title character of 'Doctor Strange' in Marvels fully animated Feature of the same name, and Detective Darren Wilden in ABC Family's smash hit Pretty Little Liars.
Outside of acting Bryce is the co-creator of the podcast Bigfoot Collectors Club, a weekly paranormal podcast in which amazing guests discuss their personal paranormal histories, followed by a story of high strangeness.
Bryce also produces and stars in Travel channel's hit show Expedition Bigfoot, in which he put together a team of scientists, experts and researchers in the quest for definitive proof of Bigfoot.
Most recently, along with some of his closest friends Bryce created and launched an adult party game called Dirty Picture Cover Up or DPCU for short. An adult game for childish people.